Our Practice Objective
Our goals are all about helping people of all ages attain a state of optimal physical health and well being through correction of vertebral subluxations.


Vertebral subluxation is a condition where one or more of the 24 vertebra in the spinal column no longer functions as it is designed to. This poor joint function of the spine can cause irritation to spinal nerve tissues, thus interfering with the nerves' ability to transfer impulses to other organs and tissues in the body, which can directly and adversely affect your overall health.


Our practice objective is to restore proper joint function by properly correcting spinal fixations. The goal of these adjustments are to help your body function at it's highest possible potential.
Activator & Blocking Adjustment

Activator and blocking adjusting to correct spinal dysfunctions in those unable to tolerate manual adjusting methods.

Joint Adjustment

Chiropractic adjusting for foot, ankle, knee, hip, hand, wrist, elbow and shoulder joints.

Workshops

Regularly held workshops for supportive exercise demonstration and injury prevention.

Massage Therapy

Remedial and relaxation massage therapy.
Spinal Adjustment

Gentle Diversified Chiropractic spinal adjusting to correct subluxations, strengthen the spine and reduce nerve system interference.

Blocking Techniques

Thompson drop table and blocking techniques.

Exercise Prescription

Personalised rehabilitative exercise prescription.

Nutritional Advice

Advice on nutrition, diet, and healthy eating.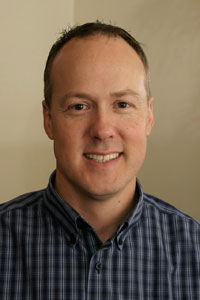 Dr. Michael Haworth
Dr. Michael Haworth says that many of today's health problems are caused by bad posture, poor work and home ergonomics, lack of proper exercise and poor diet. Dr. Haworth utilises a variety of techniques to help his patients get better. These usually include chiropractic spinal adjustments, personalized home exercises and stretches, posture education and diet consultation.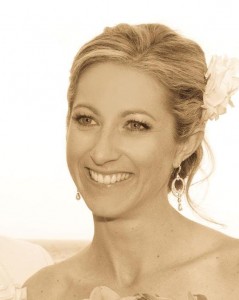 Dr. Emily Haylock-Jordan
Suzie Faulkner
Our therapist, Suzie Faulkner, is very skilled and offers a variety of techniques and styles of massage. Many of our clients find cupping and dry-needling a wonderful addition to their massage. Most insurance companies will reimburse for myotherapy and we have on-site billing for those companies that utilize HiCap billing.
We will give honest advice about the four most important questions
---
"What is causing
my problem?"
Clinic Hours:
---
MONDAY:
7.30am – 12pm | 3pm – 7pm
TUESDAY:
9am – 12pm | 3pm – 7pm
WEDNESDAY:
7.30am – 12pm | 3pm – 7pm
FRIDAY:
7.30am – 11am | 3pm – 6pm